We have gotten a massive response from the community since our store has gone live, and it seems that our automated system was overrun with requests. We have since remedied the resource allocation issue, and keys should be going out much more quickly now!
If you have recently purchased a pre-order package, go to the email you used during sign-up where you will find the key distribution reply in one of a few places (dependent upon your email provider). Gmail will put the key mailer in your promotions tab, while other email providers will possibly send the email to your spam or junk folders.
If you are still having trouble finding your keys, you have a couple options!
Join our Discord server to speak with our staff in person. After joining, look for the moderators, or speak with me.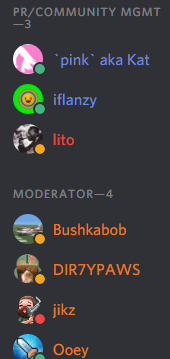 send an email to support@islandsofnyne.com explaining your issue
The only thing required for us to find your purchase info will be the full name on the payment option used. In case you entered the email incorrectly on the purchase page, you should also provide us with the correct email. At that point, we will find your purchase and make certain you receive your keys at the correct email address!
Feel free to post here if you have any questions, but I advise going to our Discord for a much quicker response time (you may also DM me on the server, if you wish).
Thank you for your patience and understanding! Your support is wonderful and appreciated!
️️